It has been a long tradtion to give out a great handmade cigar to friends & family when celebrating the birth of a new child!
All of our cigars can be ordered with It's a Boy or It's a Girl packaging at no extra charge.
Just email us after placing your order and let us know if you would like us to add the It's a Boy or It's a Girl labels to your cigars.
Our email address is: info@ReginaCigars.com - Please include your order # and your preference of Boy or Girl labels.
Thanks for making Regina Cigars a part of your celebration when welcoming a new precious life into the world!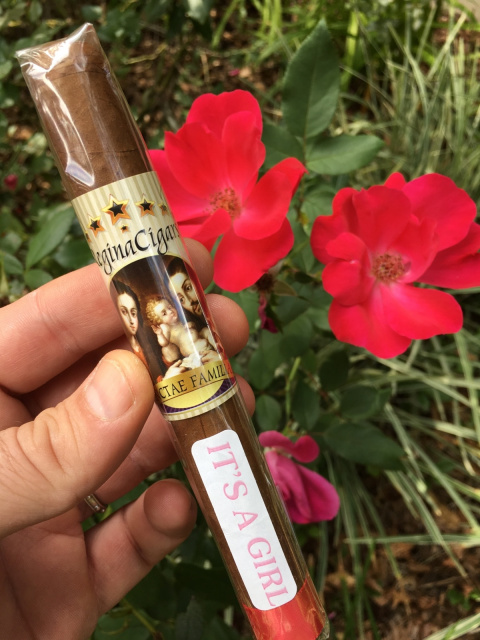 Regina Cigars ™ was recently featured on EWTN's "At Home with Jim & Joy" TV show
Click HERE or the EWTN banner below to hear our story and learn more about Regina Cigars™:

Regina Cigars..."Every Leaf Wrapped in Beauty!"™
Click any icon below to follow us on social media...
NO SALES TO ANYONE UNDER 21 YEARS OLD.
WE SHIP VIA USPS OR UPS ADULT SIGNATURE REQUIRED.
IF YOU ARE UNDER 21 YOU WILL NOT BE ABLE TO RECEIVE OUR CIGARS!