Miami Collection
In celebration of my 25th Anniversary in the Premium Cigar Industry (1995-2020) we released 3 special limited edition Miami, FL blends throughout our Silver Anniversary Year. They were a smashing success and quickly sold out. Since then, we have had many requests to expand our core line to include a series of Miami made cigars, so we are happy to share these special limited-release 2023 Miami FL blends. These exquisite cigars have been specially crafted exclusively for Regina Cigars by a small, undisclosed, family run factory that has roots in cigar manufacturing dating back over 110 years. These beauties are lovingly produced by some of the finest American cigar artisans. The blends are extraordinarily smooth & the flavors sublime. Our Miami collection cigars are medium bodied in strength and magnificently aromatic. They are elegantly dressed with our gorgeous full color cigar bands to be as pleasing to the eye as they are to the palate. I hope you enjoy these 2023 special edition blends as much as I do.
Thank you for your support of Regina Cigars...Every Leaf Wrapped in Beauty!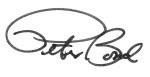 Peter Bond
Founder, Regina Cigars
These special Miami Limited Editions are uniquely themed in honor of my growing family.
My wife & I met on December 12th, the Feast Day of Our Lady of Guadalupe, so that blend is in celebration of our marriage.
The Lauda Filia & Filius Meus blends are in honor of my 6 lovely daughters & 4 strapping sons!
From our Family to yours, we hope you enjoy these fine handmade cigars!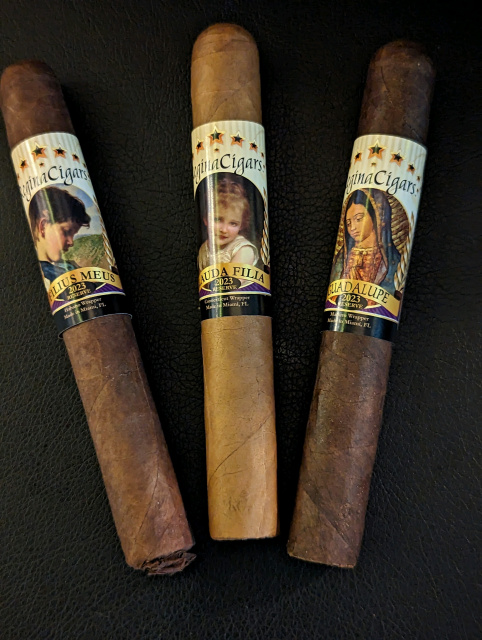 Regina Cigars ™ was recently featured on EWTN's "At Home with Jim & Joy" TV show
Click HERE or the EWTN banner below to hear our story and learn more about Regina Cigars™:

Regina Cigars..."Every Leaf Wrapped in Beauty!"™
Click any icon below to follow us on social media...
NO SALES TO ANYONE UNDER 21 YEARS OLD.
WE SHIP VIA USPS OR UPS ADULT SIGNATURE REQUIRED.
IF YOU ARE UNDER 21 YOU WILL NOT BE ABLE TO RECEIVE OUR CIGARS!